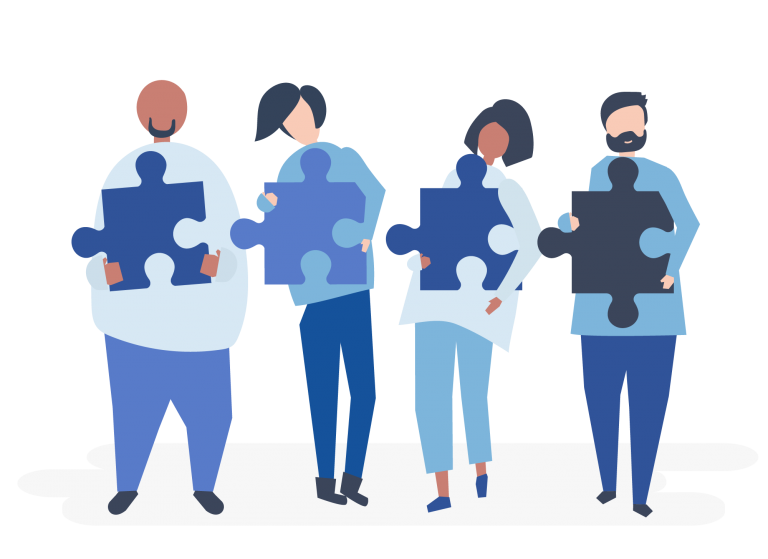 When expanding into a foreign market, localization is a must. It helps to adapt the content to the target audience, their language and cultural customs. The goal of successful localization is a customer from another country who feels as if the product was created specifically for them. But what exactly does localization mean? How does it work? And how does it differ from the translation? We will answer all of these questions in our first article from a series on basic terms related to localization.
You may never have come across the term localization before. Or maybe you've heard about it and believe it might help you, but you want to know a little more about it first. Whatever the case, we have the answer for you.
Localization is a complex process of adapting the content to meet the norms and expectations of a particular location or market.
You can find this cryptic definition after a bit of googling. Let's simplify it.
What is localization? And how can it help me?
Would you like to get your product to foreign market? You need to make sure that foreign customers understand your product easily and are tempted to purchase it. You need to tailor your product to their needs. And that's when localization comes to play.
Localization adapts the product to the market in the chosen country, makes sure it fits the culture and customs. That includes linguistic and cultural adaptation to the target environment.
To sell your product abroad you need, among other things, perfectly understandable content. Language is a communication tool and you can use it to connect with your potential customers. It is definitely not enough to feed one of the available online translators with your texts.
What is the difference between localization and translation?
The term "localization" is based on the word "local" – close, regional, known. Particularly the language spoken in a specific area. Localization aims to transform the text into a language that is familiar and close to us. You want to make sure that's how your customers abroad feel about your product.
But watch out! Localization is not the same as translation. Translation is just one of its components.
Localization focuses on the target group in a given country, its needs and specifics.
The process of localization includes:
translation of the text,
focusing on phrases and keywords,
creating a term base and a glossary,
currency, data and number format conversions,
taking the cultural and legal practices into account,
revision and correction.
There are many tools available to help you with localization. The human factor should still play the main part. Unlike machine translation, localization is managed by humans. Made by people for people. After a successful localization, the resulting product feels like it has been developed specifically for the target market, and is trustworthy and enticing for the customers.
Do you think machine translation is an easier and cheaper solution? There are situations when it can be helpful. However, you should not rely on machine translations when localizing texts for customers. It may neglect certain linguistic nooks and crannies, factual correctness, grammar, context or tone. It is definitely better to leave the localization in the hands of professionals. A localization agency like Loqipa will ensure that all parts of the process go smoothly.
It is not just plain text that is localized. We can localize all of the following:
e-shops,
websites,
mobile apps,
marketing texts,
product descriptions,
advertising and e-mailing campaigns,
social content,
software,
audio or video files,
contracts and other legal documents.
The range of what can be localized depends on your needs. At Loqipa, we always tailor our processes to your needs and guide you through the localization of your product or service.
Advantages of localization with Loqipa
Wondering why to localize? Is localization worth it and is it even suitable for your product? As we have already mentioned, localization is a comprehensive process of many interconnected steps. Localization is actually like a dance at the end of which you receive applause from the audience.
When the whole process is set up correctly, it can also simplify ongoing projects of larger volumes or with multiple languages involved. Localization is a must to satisfy demanding customers who place great emphasis on quality and terminology.
That's why we recommend to contact a localization specialist. The final product will clearly show whether the text was translated by machine or human translator. Don't hesitate to put yourself in the hands of the experts. At Loqipa, we offer more than 20 years of experience in the industry, over 100 language combinations and over 500 quality linguists to ensure the successful localization of your products.